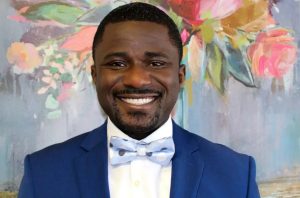 Dr. Gyampo is a graduate of the University of North Carolina School of Dentistry. He is a member of the American Dental Association® and the North Carolina Dental Society. Experiences over the years have solidified his passion for quality dental care delivered with a touch of kindness and gentleness. "I decided to be a dentist to bring quality and affordable healthcare to the less privileged. I've been blessed to do so all around the world and now I hope to earn the privilege of being your friend and dental care provider."-Dr. Kwame Gyampo
Meet Our Team
Our dental team is thrilled for the opportunity to serve you with quality dental care in Hillsborough, and Durham, North Carolina. We do our best to create a welcoming environment for you that is friendly and engaging so you can feel completely at ease during your visit. If you would like to meet with our team to learn more about Providence Smiles and our dentist, please call us today at 919-732-8179 and ask for an appointment with Dr. Kwame Gyampo.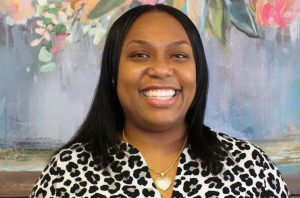 Hello! My name is Jenell, and I was born and raised in Chapel Hill, North Carolina, and yes, I am a true blue Tar Heel fan! I graduated from DeVry University with a degree in business management. I was introduced to the world of dentistry over eight years ago and am blessed to say I have enjoyed every minute since that time. I joined the Providence Smiles team in March of 2020. I'm an avid crafter and music listener. When I'm not at work, you'll find me spending time with my family at the beach or the mountains, cooking, crafting, listening to tunes, volunteering, and binge-watching some of my favorite tv shows. I look forward to meeting you!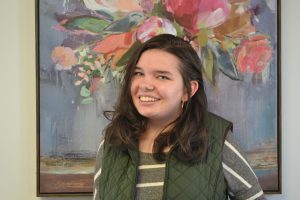 Hello there! My name is Emory, and I am pleased to say I call Chapel Hill, North Carolina, home. I have been a Tar Heel since I could walk, so I'm proudly a tried and true Tar Heel since graduating with my Bachelor of Science in dental hygiene in May 2021. I have wanted to be a dental hygienist since I was 10 years old! I love this field and am passionate about using my skills to serve others. I joined the team at Providence Smiles in June 2021 and have thoroughly enjoyed every minute of it. I knew after one visit to the office that I wanted this to be my dental home, which speaks volumes about Dr. Gyampo and the culture that is fostered here. When not knee-deep in teeth, I run a small craft business, go hiking, and spend time with the people I love. I love making those around me feel welcome and comfortable. I look forward to taking care of you!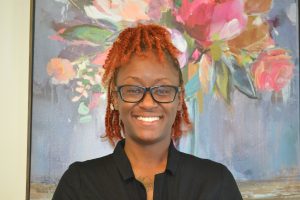 Hello! My name is Chenyqua and I am from Chapel Hill, North Carolina, born and raised — go Tar Heels! I graduated from the UNC dental assisting program and have been a dental assistant for over 17 years! I am a mother of two kids, and in my free time, I love to spend time with my family and friends. I also love to travel!
Hours
| Day | Hours |
| --- | --- |
| Monday | 8:00 a.m. - 5:00 p.m. |
| Tuesday | Closed |
| Wednesday | 8:00 a.m. - 5:00 p.m. |
| Thursday | 8:00 a.m. - 5:00 p.m. |
| Friday | 8:00 a.m. - 1:00 p.m.* |
| Saturday | Closed |
| Sunday | Closed |
*First and Third Friday of the Month
Have questions?